Operators of railway systems must regularly inspect railway tracks as part of maintaining their systems to ensure operational safety and traffic capacity. The maintenance work includes inspection of rails, ties, ballast bed and mounting system. Multiple high-end or Ranger 3D cameras are mounted on an inspection vehicle. These cameras provide accurate cross-section profiles from which the complete geometry of the track is calculated. Up to 30,000 profiles per second provide quick inspection to allow regular railway traffic to run at full operational speed and to keep maintenance costs down. The Ruler high-end camera is pre-calibrated and outputs 3D coordinates. With the Ranger high-end camera, the working distance and field of view can be easily adjusted.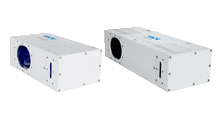 Factory-calibrated 3D measurements in millimeters at full production speed

Highly accurate 3D measurements for widths from 100 mm up to 1.5 m

Capture 3D, grayscale, and scatter simultaneously

Easy to integrate without the need for external illumination

Rugged housing for harsh environments and temperatures as low as –30 °C

Remote operation over long cabling distances with Gigabit Ethernet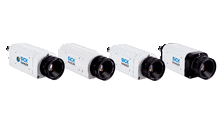 Fast 3D measurement at high speed and quality

MultiScan function for simultaneously measuring the 3D shape, contrast, color, and scatter

Sensor resolutions of up to 1,536 pixels in 3D and 3,072 pixels in grayscale and color

High levels of flexibility in configuration, working distance, and field of view

In-machine 3D calibration

Gigabit Ethernet and CameraLink interfaces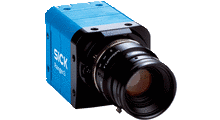 CMOS sensor from SICK with ROCC technology for superior 3D performance

Processing of up to 15.4 gigapixels/s.

Full-format 3D profile at 7 kHz

Sensor resolution: Up to 2,560 x 832 px

GigE Vision and GenICam compliant

3D, reflective, and scattered light measurement in one device

Industrial housing, optional IP65/67 enclosure rating.