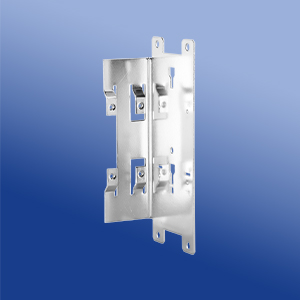 Here you can find an overview of our power supply accessories.
If you want to be even more flexible when installing PULS power supplies, you can add brackets for wall / panel or side mounting as an alternative to the DIN rail.
PULS also offers high-quality replacement batteries for its reliable DC-UPS systems.
Wall / panel mount bracket
Compare
Article No.
Product Description
Dimensions


WxHxD (mm)

Special feature

Wall / panel mount bracket
123
156
13

Wall / panel mount bracket
8
143
7

Wall / panel mount bracket
18
145
28

Wall / panel mount bracket
45
35
7
for 45mm wide MiniLine units; 25 pcs

Wall / panel mount bracket
41
150
37
for CP10

Wall / panel mount bracket
50
150
37
for CP20

Wall / panel mount bracket
16
148
34
Battery replacement
Compare
Article No.
Product Description
Dimensions


WxHxD (mm)

Special feature

Battery replacement
90
106
70
12V, 5Ah, for UBC10.241

Battery replacement
151
98
65
12V, 7Ah, for UZK12.071 and UZK24.071

Battery replacement
151
98
98
12V, 12Ah, for UZK24.121

Battery replacement
175
125
166
12V, 26Ah, for UZK12.261
Electrical interconnection rail
Compare
Article No.
Product Description
Dimensions


WxHxD (mm)

Special feature
Electrical interconnection rail
102
11
3
set of 2 power-bus-bars for 2 modules | L = 102mm
Electrical interconnection rail
155
11
3
set of 2 power-bus-bars for 3 modules | L = 155mm
Electrical interconnection rail
500
11
3
single piece | L = 500mm